Worthless Check Program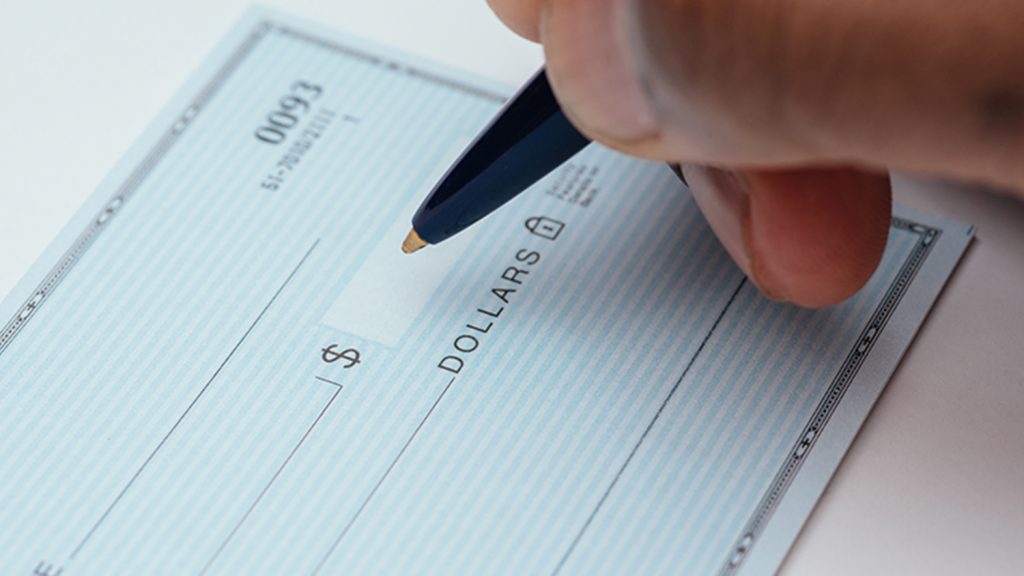 What is the Worthless Check Program?
The Solicitor's Worthless Check Program is self-sustaining under the control and supervision of the Fifth Circuit Solicitor and is supported through cooperation with the judicial system, law enforcement, county councils and community service agencies within the Fifth Judicial Circuit.
Operational costs are recovered from the offenders (those who have written the bad checks), not from the victims (those who have received the bad checks). The Worthless Check Program collects the amount of the bad checks plus fees, and distributes restitution to the victims.
This program transfers the collection process from the victim to the Solicitor's Office, eliminating the victim's work and cost associated with collection. The traditional prosecution of worthless checks is still the law.
Participation is Optional & Free
Participation by a victim in the Worthless Check Program is free, but optional. Upon full collection of a worthless check, the Solicitor's Office will send a check to the victim for the full amount of the check plus all legally approved service charges.
Collection Procedures
When you receive a worthless check and it meets the legal requirements, you can submit the check and Victim/Vendor Worksheet to the Solicitor's Office for collection. This relieves you of the burden of the traditional collection process.
Payments to Victims
You are entitled to receive the full face value of a worthless check plus the statutorily approved service charge, currently $30.00.
For example, if you received a $10.00 worthless check, the Solicitor's Worthless Check Program would send you a $40.00 check upon collection of the worthless check.
Prosecution Procedures
When the Worthless Check Program receives a bad check complaint and restitution is not made in accordance with the legal requirements, a criminal charge will be filed. The Solicitor's Office has full statutory discretion concerning the prosecution of your worthless check complaint.
Caution
Once you submit a worthless check to the Solicitor's Worthless Check Program, do not accept payments in any form from the check writer. This may void collection and prosecution efforts.
All contact with the check writer concerning the worthless check must be made through the Solicitor's Worthless Check Program.
Discourage Worthless Checks
The Solicitor's Worthless Check Program offers color 3" x 4" stickers and 8.5" x 11" signs for you to post in your place of business to help discourage people from writing you a worthless check.
Program Guidelines
To criminally prosecute a bad check, South Carolina law requires that the check must have been deposited within ten days of receipt, and was not postdated; there was no agreement to hold the check between the check writer and the merchant; and a warrant must have been obtained within 180 days from the date the check was received.
To participate in the Worthless Check Program
Checks must have been received in Richland or Kershaw Counties
You decide which checks to submit
You must complete and submit a Worthless Check Victim/Vendor Worksheet (access below)
The Solicitor's Worthless Check Program will handle all the legal requirements of collecting a worthless check for you. The Worthless Check Program does the following for the victims of worthless checks FREE of charge:
Mails all correspondence
Collects restitution, service fees, and all other fines and assessments
Disburses restitution and service fees to victims
If restitution is not made pursuant to the requirements of the program, the Worthless Check Program will:
Prepare an arrest warrant
Prosecute the check writer to the fullest extent of the law