Man Found Guilty in Parklane Road Motorcycle Shooting Sentenced
September 26, 2019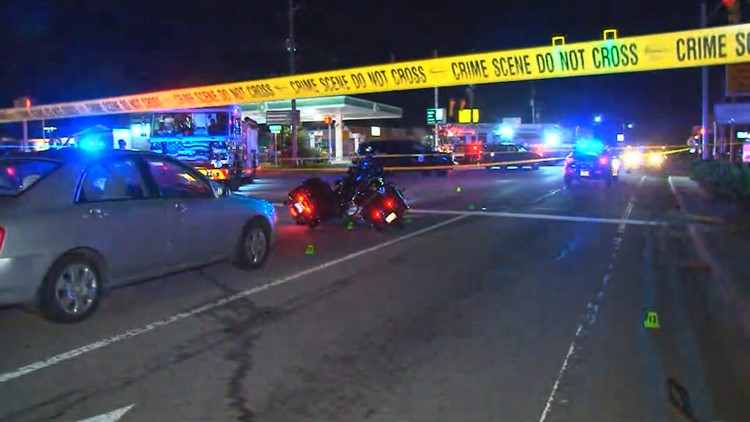 Columbia, South Carolina — Today, the Fifth Circuit Solicitor's Office announced that Circuit Court Judge L. Casey Manning sentenced Ricardo Middleton to life in prison for the murder of Sydni Collins of Columbia. A Richland County jury found Middleton guilty of murder on August 22, 2019.
The case presented to the jury explained that on July 27, 2017, the defendant shot and killed Sydni and Aaron Collins, and attempted to murder Ricky Montgomery. The defendant and victims were members of two different bike clubs. The killings stemmed from a July 20, 2017 incident at a bike club event hosted at a restaurant on Two Notch Road.
On July 27, 2017, another bike event was hosted and all three victims attended. Aaron and Ricky approached a member of the defendant's bike club about a previous incident and left shortly thereafter. Ricky Montgomery rode away on his motorcycle. Sydni and Aaron were riding together on their motorcycle. The defendant followed them.
Eventually, all three victims stopped at the intersection of Parklane Road and Claudia Drive. Middleton pulled up in the far left turning lane, exited his car, and pistol-whipped Ricky knocking him out. Sydni saw what happened, got off the back of Aaron's bike and reached for her weapon. Middleton shot Sydni twice. During the commotion with Sydni and Middleton, Aaron was shot five (5) times.
Middleton and his vehicle were located five (5) days later at a residence in Summerville, South Carolina. He was charged with two counts of murder and one count of attempted murder.
At trial, the jury found Middleton guilty of the murder of Sydni Collins, not guilty of attempted murder on Ricky Montgomery. The jury was unable to come to a unanimous decision regarding the murder of Aaron Collins.
Assistant Solicitors Lamar Fyall, J.J. Shellenberg, and John Steadman represented the State.